Adress
Real de Guadalupe #172, Barrio de Guadalupe C.P. 29230, San Cristóbal de las Casas, Chiapas, México.
Reservation and Costumer Service
Reservation and Costumer Service.
From México, free:
01 (800) 841 9746
Direct Line:
+(52) 984 159 1873
+(52) 984 159 1874

Email
984.276.3878 (Whatsapp)
Hotel
Direct Line::
+(52) 967 678 8181

967.152.6390(Whatsapp)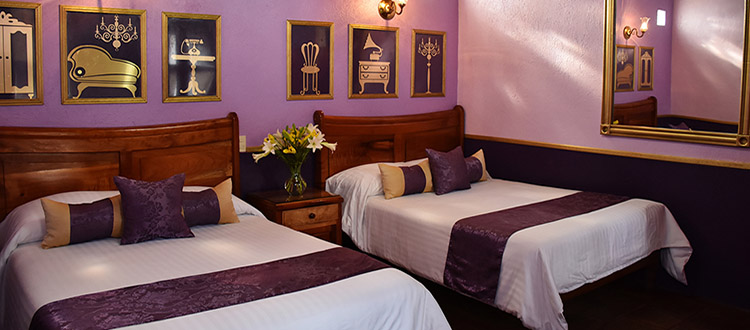 Grand Guadalupe by Inmense
The magnificent building of Grand Guadalupe by Inmense dates back to the 18th century and it is considered an Historical Monument, located on the main street of San Cristóbal de Las Casas, Real de Guadalupe, boasts a colonial style with an unparalleled warmth of home. Its comfortable rooms fit perfectly any of your needs. These are defined by a rustic setting and an old touch that will make you travel back in time to Mexico's classic times.
The unparalleled service, in harmony with the beautiful walls with details of talavera, cedar and mahogany floors wrapped in handmade designs that play with the warm colors of the hotel, will make your stay an exquisite memory. Enjoy traditional Chiapas' dishes, as well as other typical Mexican recipes that every traveler has to try, all this in an intimate atmosphere. Each of the properties under the seal of Inmense Hotels offers personalized attention, giving our guests the opportunity to enjoy the best of the city and Mexican hospitality.