Adress
Calle Isauro Rossette No. 4 Barrio de la Merced, C.P. 29240 San Cristóbal de las Casas, Chiapas
Reservation and Costumer Service
Reservation and Costumer Service.
From México, free:
01 (800) 841 9746
Direct Line:
+(52) 984 159 1873
+(52) 984 159 1874

Email
984.276.3878 (Whatsapp)
Hotel
Direct Line::
+(52) 967 678 8181

967.152.6390(Whatsapp)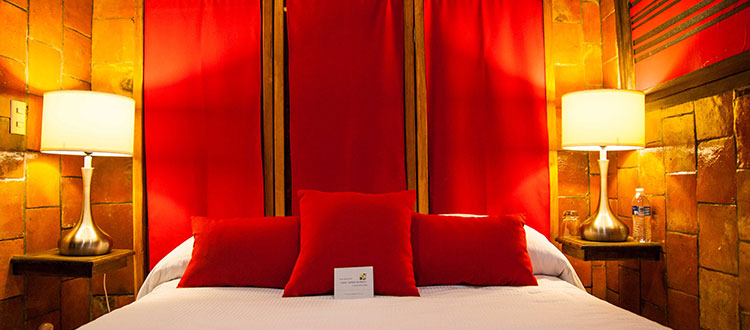 Las Escaleras by Inmense
Erected on the top of a mountain that is reached through the stairs that give it its name in spanish, Las Escaleras by Inmense is the perfect choice for travelers looking to experience the mystical air and incredible views that characterize the state of Chiapas.
The singing of a variety of birds, and the mist that gently covers the village in the mornings complete the magical panorama that can be admired from your balcony or from the terrace, where you can also enjoy the delights that our Chef prepares out of ingredients and recipes typical of the region.
This fabulous hotel synthesizes in its decoration and services all the cultural wealth that San Cristobal has to offer. It has a Temazcal to complement its experience of rest, helping you get in contact with ancestral traditions.
Las Escaleras Hotel is part of Inmense Hotels, so that the standards of quality and service meet the highest requirements of customer satisfaction, offering a wide variety of luxury services, such as private dinners and massages.